Wildfire Loss & Injury Attorneys
Laskin Balma Attorneys at Law
Advocating for Wildfire Victims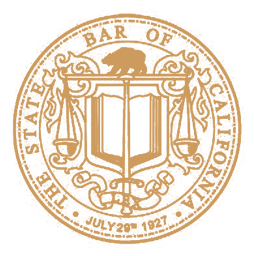 Wildfires are nothing new if you live in Northern California, yet they continue to be a devastating sight each year, destroying both forests and properties in their path. This year alone, California has reported over 8000 wildfires which have burned more than 3 million acres of land! Being a victim of a wildfire is not easy. You lose your home, your property and in the worst cases your loved ones. On top of that, you need to endure the long and difficult process of insurance claims. This is precisely why you need a reliable Northern California Wildfire Victim's Attorney like Laskin Balma on your side.
Northern California Wildfires
Hiring a trusted Northern California Wildfire Attorney from Laskin Balma can make the claim-filing process easier and allow you to focus on other important tasks, such as comforting loved ones, finding new accommodations, and planning to start over.
As a victim of a California wildfire, receiving appropriate financial compensation from responsible parties is crucial for rebuilding your life. Hiring the best Northern California Wildfire Attorney from Laskin Balma can ensure you receive the best possible outcome from this devastating experience. Contact us today at Laskin Balma Attorneys at Law to discuss your case and why having a reliable attorney on your side is essential.
Insurance companies are not really your allies. Sure, insurance companies will say they have you covered if your property is damaged or lost due to incidents like wildfires. But you also need to remember that this is a business, and they will make sure to minimize the amount of money they pay out. This is exactly the reason that insurance adjusters spend so much time inspecting your property because they will be looking for loopholes that will give them the authority to deny your claim.If you don't have a Northern California Wildfire Victim's Attorney, you could suffer from huge unnecessary losses not only on your property but also in your insurance claim.

It's easier to prove accountability. A wildfire doesn't always happen naturally. Although heat waves and lightning can easily trigger a wildfire, the National Park Service reported that 85% of all wildfires in the country are still caused by humans.If this happens, you'll need someone to be held accountable for your property loss. A Laskin Balma Northern California Wildfire Victim's Attorney can help you identify the parties involved, so you can file the appropriate claims.

You get fair treatment. Let's face it; you are not the only victim here and if you are doing everything on your own, you might end up being unfairly treated. With the help of a Northern California Wildfire Victim's Attorney, you will have someone to negotiate on your behalf and walk you through the process of filing your claim successfully.It gives you a better chance at getting fair treatment than when you are filing a claim without enough knowledge about the process itself.
Report an Injury Now: If you or a loved one are victims of a wildfire, call us today for a free personal injury case consultation.