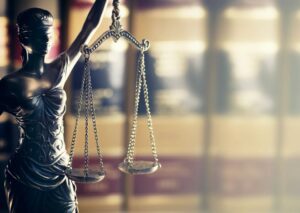 When accidents happen, a Sacramento personal injury attorney can be your advocate for justice. At Laskin Balma Attorneys at Law, we specialize in helping you navigate the complexities of personal injury claims. Whether it's a car crash, slip and fall, or brain and head injuries, our experienced team is here to support you.
What Kinds of Injuries Can Attorneys Help With?
Personal injury attorneys handle a range of cases, including:
Vehicle Accidents: Car, motorcycle, and pedestrian accidents.
Premises Liability: Slip and fall incidents, dog bites, and unsafe premises cases.
Medical Malpractice: Negligence by healthcare providers leading to harm.
Workplace Accidents: Injuries sustained while on the job.
Steps to Filing a Personal Injury Claim:
Seek Medical Attention: Prioritize your health and well-being. Seek medical care immediately after the injury.
Gather Evidence: Document the scene, take photos, and collect witness contact information.
Report the Incident: If applicable, report the incident to the relevant parties, like your employer or property owner.
Consult an Attorney: A Sacramento personal injury attorney will assess your case's merit and guide you through the legal process.
Build Your Case: Your attorney will gather evidence, review medical records, and calculate damages.
Negotiate and Settle: Your attorney will negotiate with the responsible party's insurance company for a fair settlement.
Litigation, If Necessary: If negotiations don't yield satisfactory results, your attorney can take your case to court.
Conclusion:
At Laskin Balma Attorneys at Law, we understand the challenges you face after an injury. Our dedicated team of legal experts is here to champion your rights and fight for the compensation you deserve. When you need a dependable Sacramento personal injury attorney, turn to us for compassionate guidance and a strong legal representation. Your journey to justice starts here.