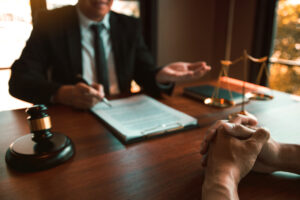 When catastrophic wildfires strike, the aftermath can be overwhelming for residents of Northern California. At Laskin Balma Attorneys at Law, we extend our helping hand to guide you through the process of filing claims for property damage or physical injuries. Our skilled team understands the challenges you're facing and is committed to aiding you in rebuilding your life.
Understanding Your Rights and Options
Confronting the aftermath of a wildfire can be intimidating, but comprehending your rights and options is the initial stride. Our Wildfire Claims Attorney for Northern CA Residents will carefully evaluate your situation, identifying the responsible parties, whether it's a utility company, a negligent individual, or another entity.
Navigating the Claims Process:
Documenting Losses: Start by meticulously documenting all property damage or injuries. Capture photographs, videos, and written descriptions, as these records will be pivotal for your claim.
Contacting Insurers: Promptly inform your insurance company about the incident, providing comprehensive information about the damages.
Legal Assessment: Our adept attorneys will assess your case, ensuring all potential damages are considered, encompassing property loss and emotional distress.
Gathering Evidence: We'll gather evidence to substantiate your claim, including expert opinions on the origin and cause of the wildfire, if required.
Claim Submission: Our team will compile a comprehensive claim with all requisite documentation and submit it to your insurance company.
Litigation as a Last Resort:
While most claims are resolved through negotiations, some cases necessitate litigation. If negotiations don't yield a fair settlement, our assertive approach ensures your rights are safeguarded in court. Our experienced wildfire claims attorney will vigorously advocate for your compensation.
Compassionate Guidance:
Dealing with the aftermath of a wildfire is emotionally taxing. Our attorneys extend not only legal expertise but also compassionate support during this arduous period. We're dedicated to aiding Northern CA residents in rebuilding their lives and securing the compensation they're entitled to.
Conclusion: At Laskin Balma Attorneys at Law, our objective is to alleviate the burden of filing a wildfire claim for property damage or physical injury. Our proficient wildfire claims attorneys possess a proven track record of championing the rights of Northern California residents. Allow us to navigate the complexities while you concentrate on healing and recovery. Connect with us today for a steadfast partner in your wildfire claim journey.